Return to Headlines
Women in STEM, 11/01/2022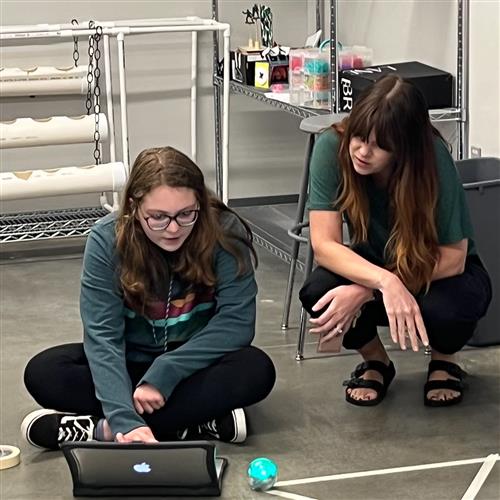 Story and photo by Layla Blattel, Daniel Heinen, Oswaldo Simental, and Kayley Tran, SHHS Student Journalists
Growing up without any female science teachers meant that Jessica Dome, teacher at Woodland Spring Middle School, had no one to look up to as a strong woman in STEM (Science, Technology, Engineering, Mathematics). While attending college for science education, Dome came across STEM in her studies. "Growing up, I didn't know all these STEM careers existed," said Dome. "When I was growing up if you liked science you were either a science teacher or doctor, so STEM exposes students to all these different passions."
Dome altered her course from science teacher to STEM leader. To enhance her classroom, she has received two grants from the Spring Hill Education Foundation (SHEF) through the Teacher Excellence Grant program for supplies that are used for her innovative STEM projects. Thanks to the contributions of SHEF, she has been able to engage her students in some pretty amazing projects, such as using Sphero robots to develop computer science skills and constructing a LEGO wall to aid in creative thinking and problem-solving. Dome mentioned that one of the most important things that she looks for in a potential project is the opportunity for her students to engage in hands-on learning: "What the kids are really interested in ends up being my favorite project of the year."
Dome also shared that she is fond of the fluidity in projects from year to year. She has always been eager to learn, and with a curriculum that has yet to settle, she's always learning something new. With support from Dr. Erin Smith, director of teaching and learning, Dome is working to write a new curriculum for STEM that will be published on the Kansas Department of Education (KSDE) website for all teachers across the state to have the ability to use it in their own districts.
Not willing to stop at STEM, Dome has been working with the other elective teachers at WSMS to find new ways of challenging students. She said, "I would tell students, 'You need to problem solve,' but it was such a general term they didn't know what to do. Their only problem solving strategy was to read the directions." After the last year of working with the other teachers, to help students overcome their seemingly unsolvable problems, they have come up with a few new processes such as trial and error, brainstorming, and finding the root of the cause. With these new strategies they have seen a increase in student perseverance and self-advocacy.
It's fair to say that Dome has certainly grown up to be that powerful woman in STEM that she wished she could have had as a role model. Teachers like Jessica Dome are a major reason for why WSMS and the other Spring Hill Schools are thriving.
About the Journalists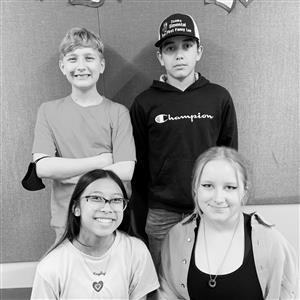 We are Daniel, Oswaldo, Kayley, and Layla! We wrote this story at the end of our eighth grade year at WSMS, but not we are freshmen at Spring Hill High School.
To read additional articles from the most recent issue of the district magazine, please visit Spring Hill School Magazine Fall '22.