Return to Headlines
Building Dreams, One Lego at a Time: Inside Spring Hill Elementary's Lego Robotics Team, 11/10/2023
By Marissa Winkel, For Spring Hill Schools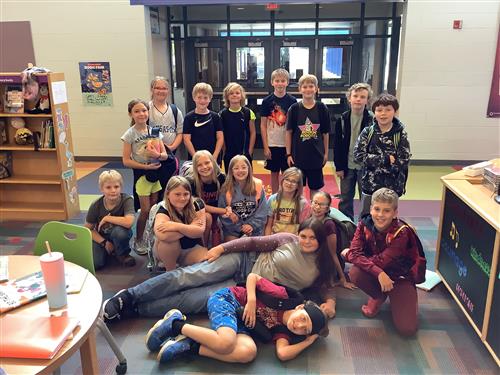 This weekend on Nov. 11, Spring Hill Elementary's lego robotics league will be attending their second robotics competition taking place this year in Lawrence, KS. Last year was the first year that fourth and fifth graders had the opportunity to join this league. Students are working fast to prepare for the upcoming competition.
"For the qualifier, [a] giant mission we have to do is go into the room without our coaches and present in front of three judges and they're going to ask us different questions and most of them are about the robot projects," Emma Strogel, sixth grader, said.
Students in the league focus on several tasks: the coding of their robot Blue Bart Jr. in which the robot is to complete different missions, and the innovation project which inspires the theme of S.T.E.A.M. which is providing a solution to a problem. Students also are to keep in mind the "core values" and present their applications of those concepts to the judges in Lawrence.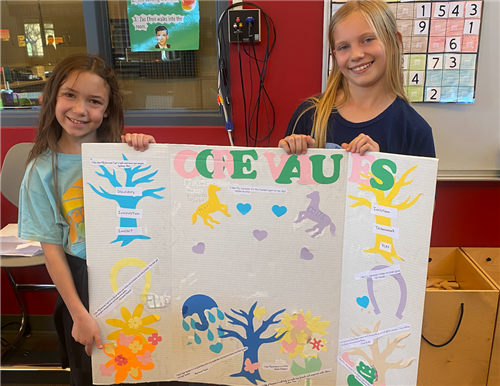 These students are putting in a lot of work and will present all three of these projects at competition. Meeting on Tuesdays and Thursdays after school, they are taking this time to practice and prepare for a difference in audience, a crowd. The league is a part of the Kansas City district which consists of "around 18-20 teams competing" according to Michelle Long, lego league coordinator.
During the coding competition, this team is given 2 minutes and 30 seconds to code their robot to complete tasks at each corner of the game table. Students connect Blue Bart Jr. to their iPad's bluetooth and control the robot transitions from start to end. Students learned that this amount of time is a challenge to complete ten total missions on the game table.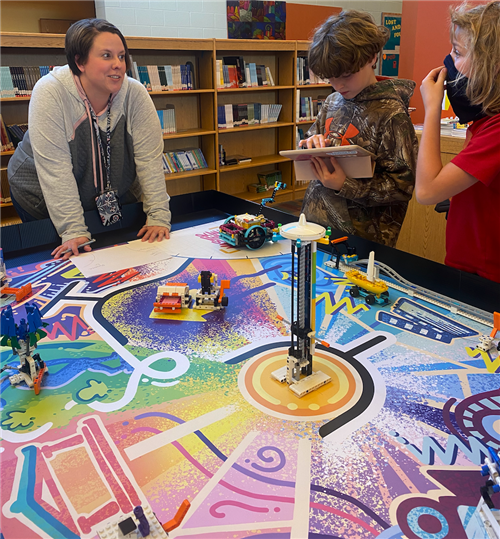 Eli Howell, fifth grader on the coding team, expressed the challenges of completing these tasks with the set amount of time. He said that they learn a lot from their mistakes, and they have fun accomplishing these tasks over time.
This year, students who left for middle school reported that they loved the lego league last year so much that the club allowed for sixth graders to still attend this year. Many of these students reported new passions as a result of the league, and some want to become engineers.
"My favorite [thing about the league is] being around the people who are amazing and creating the robots because they're so good at it and they're so nice when they do it…[I like] getting to see a robot move around," Sydney Abel, fourth grader, said.
Abel agreed that, while disagreements might arise among the team, they learn a lot along the way.
"[I have learned] so much. [I am not] on the coding team, but I was helping them when I was over there learning a little more on the robot. So I've learned a little bit about how lego robots work," Abel added.
The league includes a team of eight students and nine on another team. The addition of two coaches this year allowed for more students to join.
"The two teams meet at the same time, they just work separately. But they lean on each other if there is an issue," Long said.
Many of the students reported that they were excited to join the league this year.
"When I was younger, my dad and I got this [lego] robot because we thought it was like coding, but it really wasn't…I decided I wanted to build a robot again…and I was like 'oh my gosh I want to do it so bad'," Abel said.