Return to Headlines
SHEF Awards 2022-23 Teacher Excellence Grants, 09/14/2022
The Spring Hill Education Foundation recently awarded nearly $13,000 in Teacher Excellence Grants for the 2022-23 school year. For the past seven years, the Education Foundation has been awarding these grants to teachers for projects to enhance extraordinary educational opportunities for students in the classroom.
Thanks to the generous contributions from this year's corporate sponsors, the Education Foundation was pleased to award the following grants:
Jamie Wyse, Timber Sage Elementary
Math - It Just Adds Up! / Jump 4 Fun Family Math Night!, $2,354.35
"Math Nights engage students and parents together in math activities, using fun learning experiences and games. These experiences inspire students' interest in math, help them understand and master math concepts, promote STEM literacy, and empower families to support their children's success in math."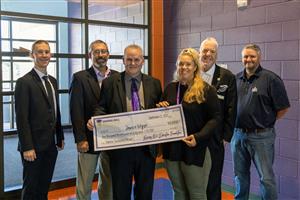 Kelli Wittman, Wolf Creek Elementary / Jamie Oshel, Spring Hill High
Cardio Drumming & Spikeball for PE, $1,723.82
"Cardio Drumming will engage students in cardio fitness while beating a "drum" to the music. The hope of this fun fitness project will be a positive impact on brain and body wellness.
Spikeball will be used as a vehicle that will guide students on a path of both cognitive and physical performance and development. Furthermore, students will be exposed to Spikeball as a fun "lifetime sport" giving all of the students positive social interactions."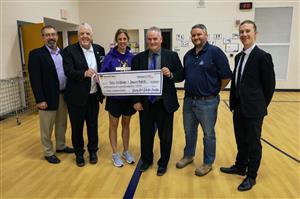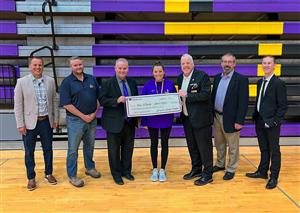 Jeff Preston, Spring Hill Middle
STEM Disc Golf, $2,987.00
"Students will be designing a nine-hole disc golf course in STEM that will fit on the section of land around the south entrance of SHMS. During this process, the students will hear and learn from two engineers as they plan out the project. After they are done designing, a course will be put together and installed based on their designs."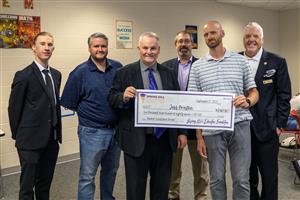 Taylor Woodward, Spring Hill Middle
Math Flip-Top Whiteboard Tables, $2,808.81
"Math students are often asked to collaborate with one another by showing and sharing their thinking with small groups or with the whole class during lessons. These tables are a tool that will promote collaboration and visual thinking in the math classroom by allowing students to show their thinking by writing on their workspace, and then share it with their peers as they flip the tables into large, standing whiteboards."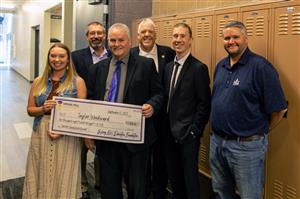 Cooper Allison, Woodland Spring Middle
The Stallion Station, $2,411.00
"Students applied and were selected to work together to plan, film, and produce a weekly news video to highlight and share school successes. This class provides opportunities to sharpen soft skills such as the ability to work as a team, meet deadlines, and problem solve. The hope for this project is to advance the use of technology in our classrooms in order for students to learn at a deeper level while also developing real-world skills."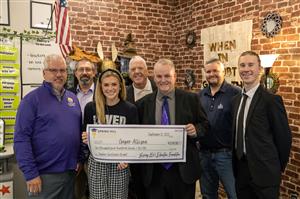 Want to keep up with SHEF? Connect with us on Facebook and Twitter. If you are interested in supporting Spring Hill teachers like these recipients, donate to the Spring Hill Education Foundation!